$4,100 in PRIZE MONEY Every Night
Not including Pull Tabs, Event Tickets and Progressive JackPots
All Players compete for $3,600.00 in prize monies awarded over 15 games of bingo!
Progressive Bingo Games pay $250.00 in consolation prize each at a minimum and may pay up to $1,199.00!
You can win $250 up to $500 in event ticket prizes.
At our Bingo Hall in North Kansas City the Knights of Columbus gives away the maximum Prize Money allowed by the State of Missouri. That's $3,600 each night not including our Progressive Pots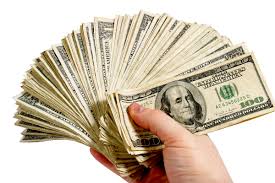 FIRST FRIDAY DOOR PRIZES
Every paid admission receives a raffle ticket
We draw three tickets from the jar
First Prize = $200 gift card
Second Prize = $150 gift card
Third Prize =  $75 gift card
Gift cards are valid on Friday nights only and only for bingo papers available from the main admission booth.